When deciding which is the best web hosting package for you, it's important you know the differences between them. Only then, you'll be able to make the right choice for your online business. That's why today we're sharing the most important differences between Shared Hosting, Virtual Private Servers, and Dedicated Servers.
Shared Hosting
With Shared Hosting, also known as Normal Web Hosting, you share a single server and IP address with many other websites. This makes it a lot cheaper, but also limited regarding security, bandwidth, and performance capabilities. Shared hosting plans are a great option for small businesses that are just starting out, want something that's super easy to use, and are on a tight budget. However, these (low budget) shared hosting packages may have a negative impact on the performance of your website as one user may impact the total performance of the server.
Virtual Private Servers (VPS)
With a Virtual Private Server, you still share the resources of a single server. What's different is that the hosting provider places restrictions on who can use these resources and how much of it they can use. This means that you are protected from other users.
The benefits of having a Virtual Private Server are that you get more control, the performance is better, you have more customization options, and that they are more flexible. Virtual Private Servers can handle a lot more traffic than Shared Hosting.
Furthermore, most hosting providers offer managed and unmanaged VPS hosting plans. Managed plans are a perfect solution for everyone who wants the good performance of a VPS, but doesn't want to deal with the technical side of things. With managed plans, the hosting provider is responsible for this. Unmanaged plans are great who want to do the technical maintenance, installation, and everything else related to the server's software themselves. One big advantage of a VPS is you will have a dedicated IPv4 address that is not shared with other users.
Dedicated Servers
A dedicated server is 'dedicated'. This means that the server only serves your website. The greatest benefit of this is that you're not sharing any resources, can use the server however you want, and that it's a lot more secure. The only downside of having your own Dedicated Server is that you will need to invest a bit more. However, you will get all the benefits of the best performance and a very smooth running platform. A Dedicated Server is a great solution for high-performance webshops.
Shared Hosting, Virtual Private Server, or Dedicated Server?
If you're serious about growing your website or online business, then it's a good idea to consider moving from shared hosting to either a Virtual Private server or your own Dedicated Servers.
For most small business owners, a VPS is a perfect solution, because it gives you the power and flexibility, at a low cost. If you need even more space or are worried about security, it's time to switch to a dedicated server.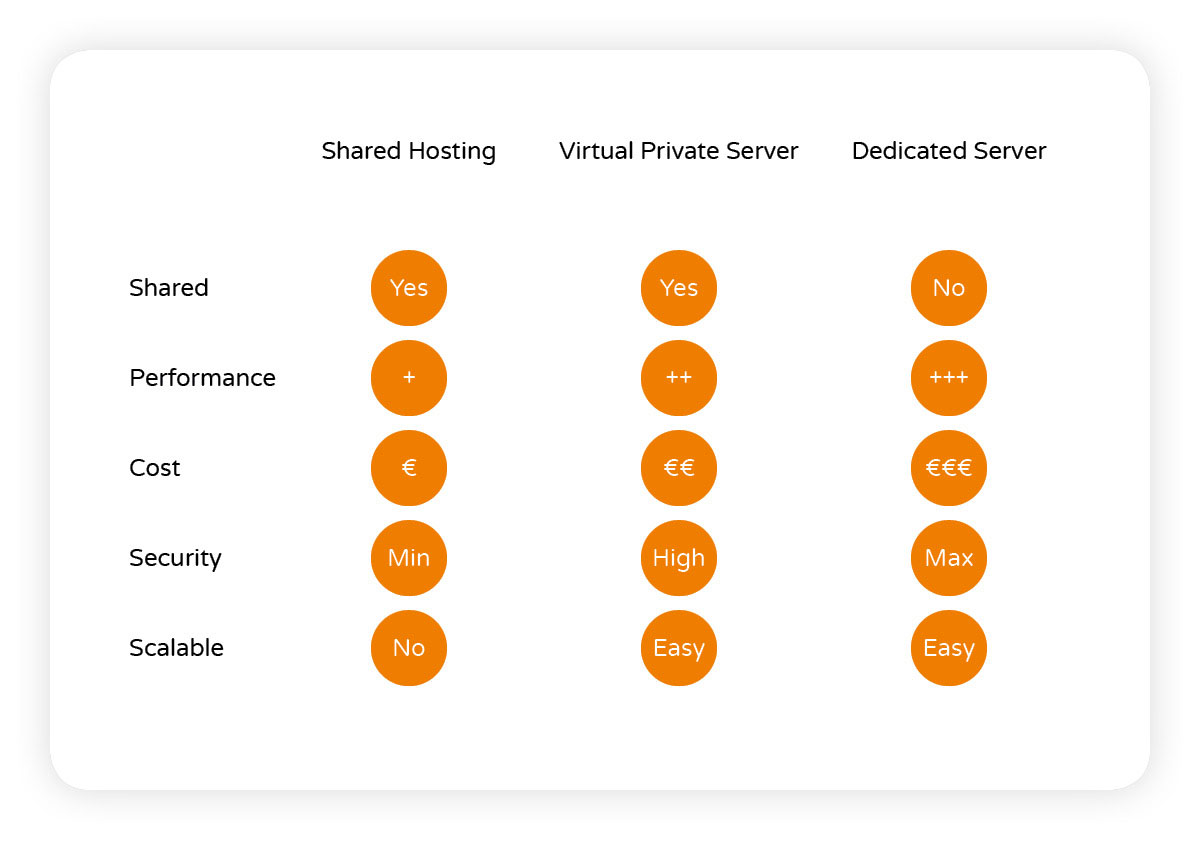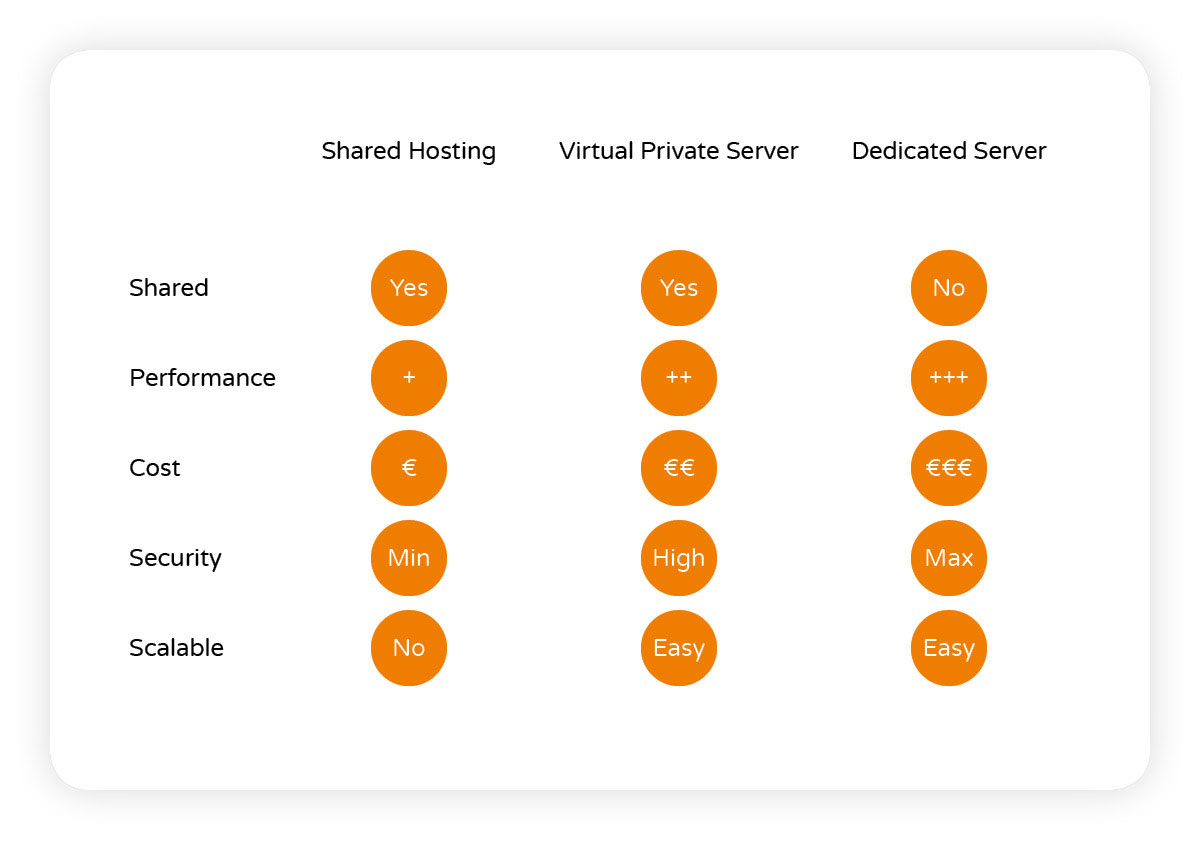 Keep this in mind when choosing a hosting provider
When you've chosen a hosting plan that's right for you, it's important to check some things with your hosting provider. Two important factors to keep in mind are support and uptime.
It's good to know what type of support is offered and that they know how to help you when you're in need. Are they available 24/7?
Furthermore, it's important to know the SLA regarding up-time. You should always aim for 99.9% uptime. Unless it doesn't matter to have your business down for days of course 😉
At Affordable Media, you'll be sure to get great support and an uptime guarantee of 99.9%